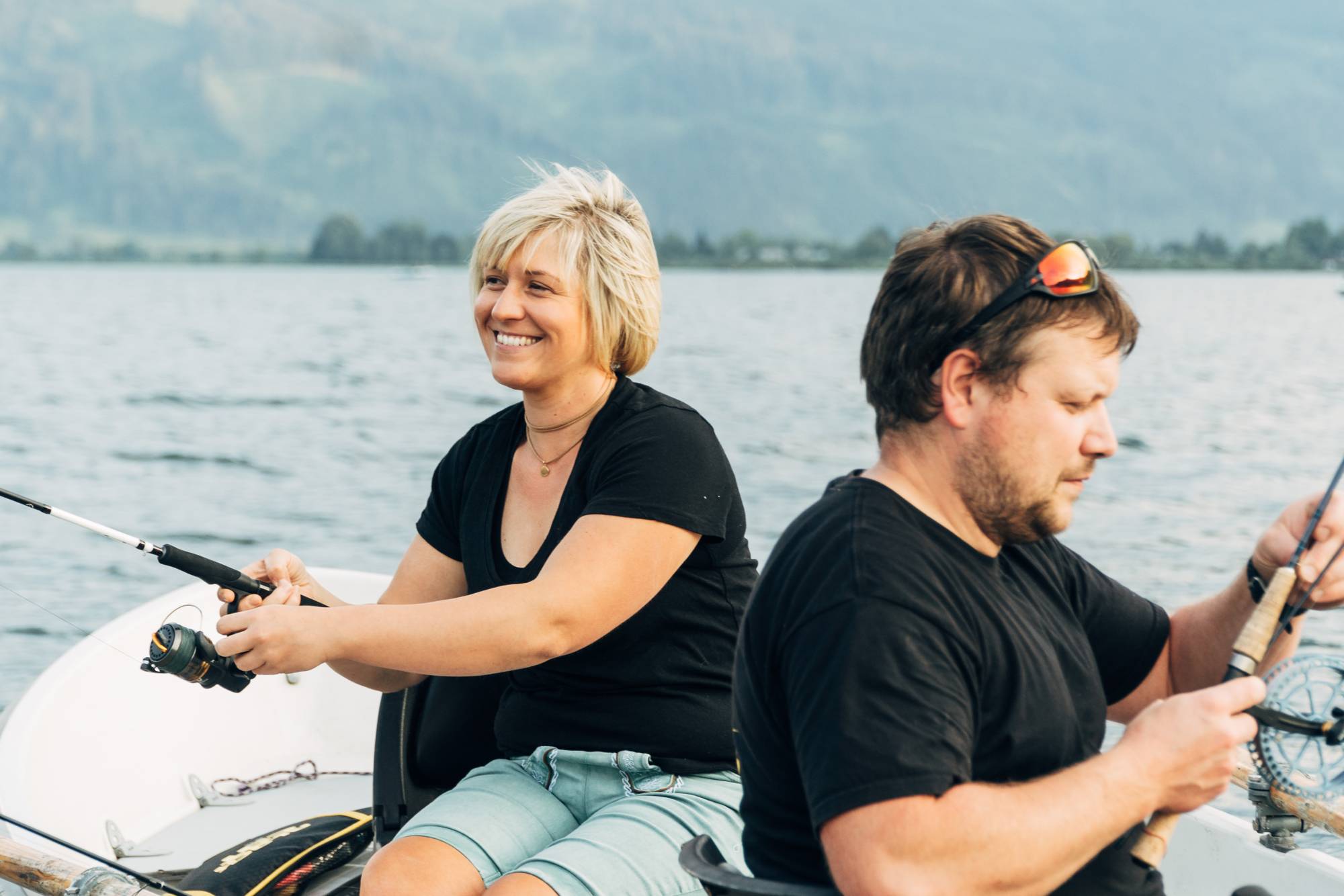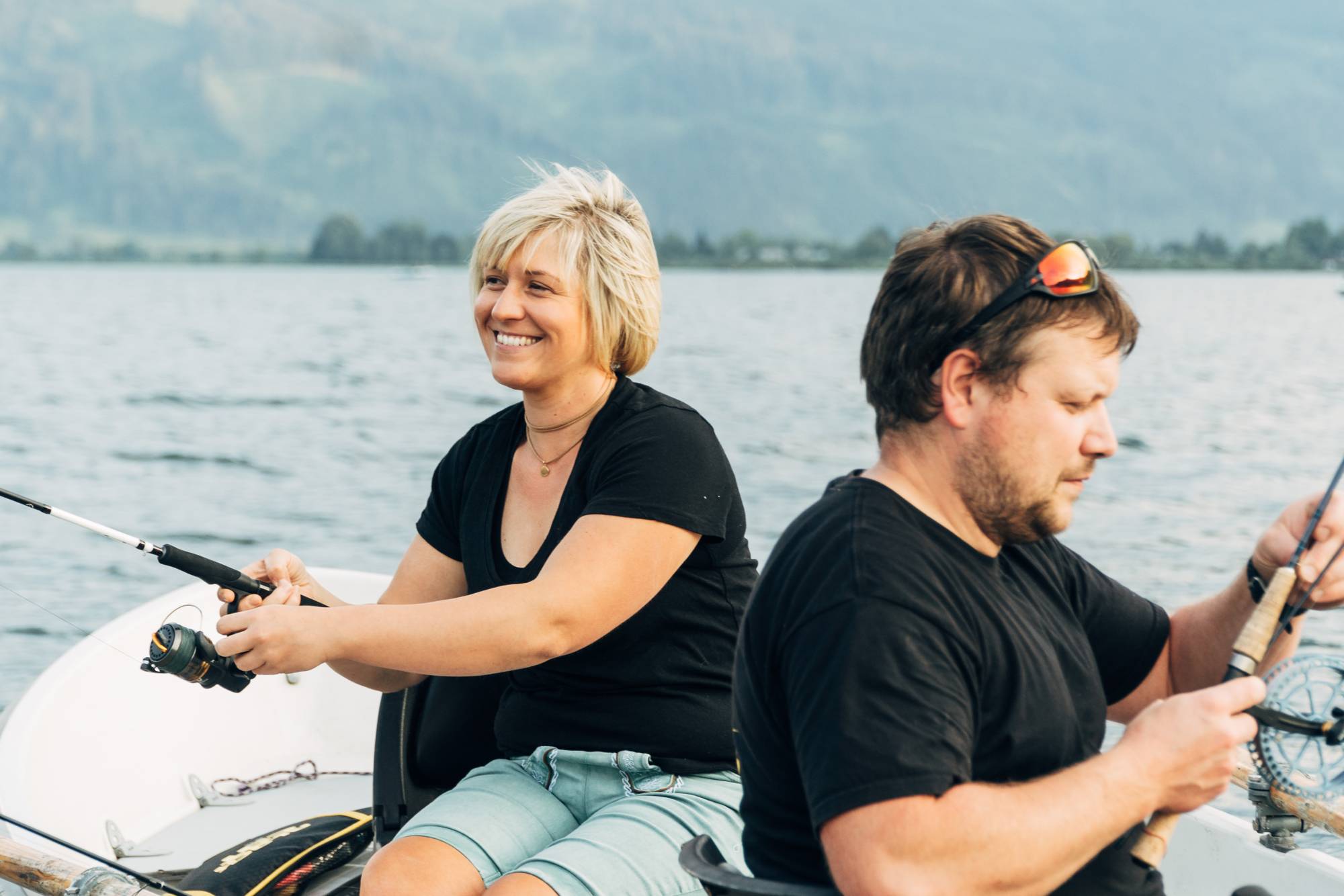 Fishing on Lake Zell
Manuela Lassnig and fishing as a time out
Lake Zell
The 70 m deep Alpine lake was formed at the end of the last Ice Age, about 17 000 years ago. Embedded between the Northern Limestone Alps, the Slate Alps and the Central Alps, Lake Zell is a special natural gem and was decisive for the early establishment of the town as a destination for summer retreats. The surrounding mountains turn their beautiful side to Lake Zell just as if their intention has always been to please the lake and its visitors.
Wealth of species in the lake
The lake does not only please the eye and water sport enthusiasts, it is also the habitat of numerous species of fish and its wealth of fish species is documented back to the Middle Ages, when fish were still an important source of food and commodity for the people on the market. Today, vendace, pike, zander, bass, brown trout and many other species live in the lake. The extremely good water quality of the lake also reflects in the quality of fish. Each year, about 4 to 5 tons are fished.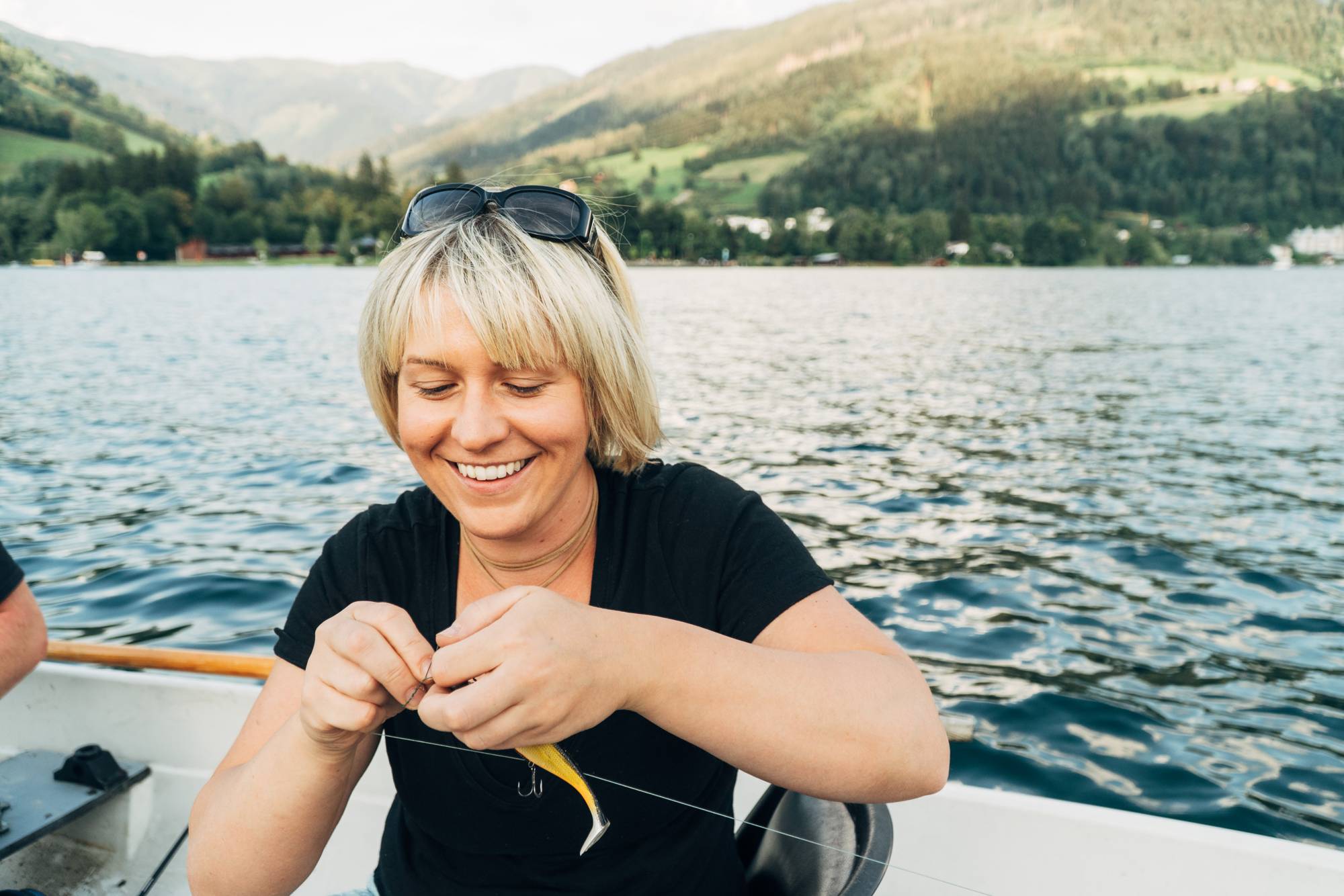 Fish farm Prielau
The fish farm Prielau, leased and operated by the municipality of Zell am See, acts as a role model for sustainable fish cultivation. The most important fish, the vendace, is bred there and is then released into Lake Zell. When stocking fish is bought from a third party, such as carp, zander or arctic char, attention is paid to excellent quality and disease-free fish. Organized fishing on the lake is represented by the Fisher Association 'Renke' which counts more than 300 members.
Impressions Fish Farm Prielau
Fishing - relaxation on the lake
Manuela Lassnig is one of the passionate fishers. The Alpine farmer learned fishing as a child from her father who, at the time, woke her early in the morning to spend the most beautiful time of the day on Lake Zell. In those days, the early hours on Lake Zell were a welcome balance to the tiring work in her father's restaurant.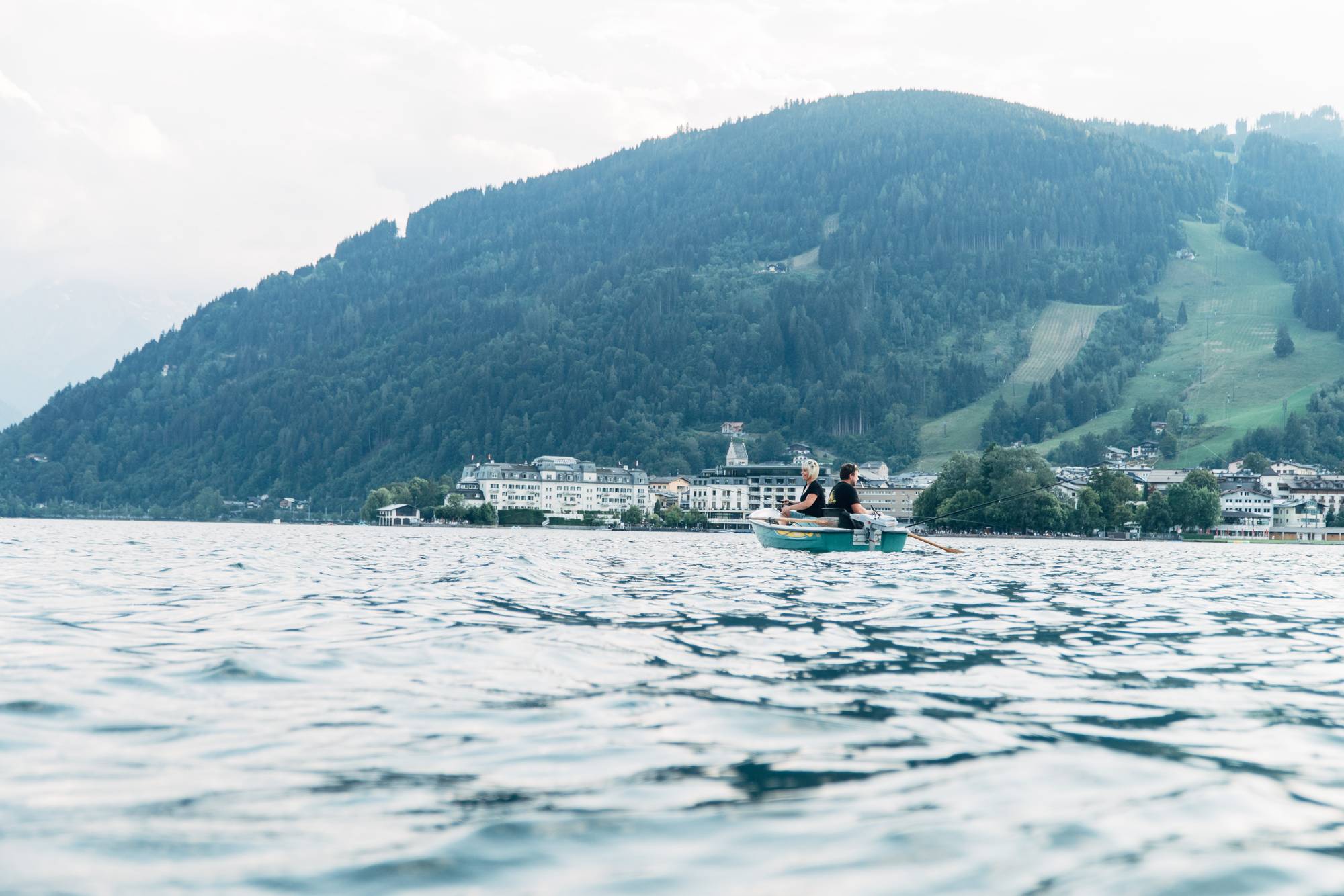 The tranquility, the calm water surface and the slight rocking of the boat are still appreciated by Manuela. The great thing, adds the always cheerful soul, is that you are simply away from your daily routine. Therefore, she preferably spends her days off fishing with her husband.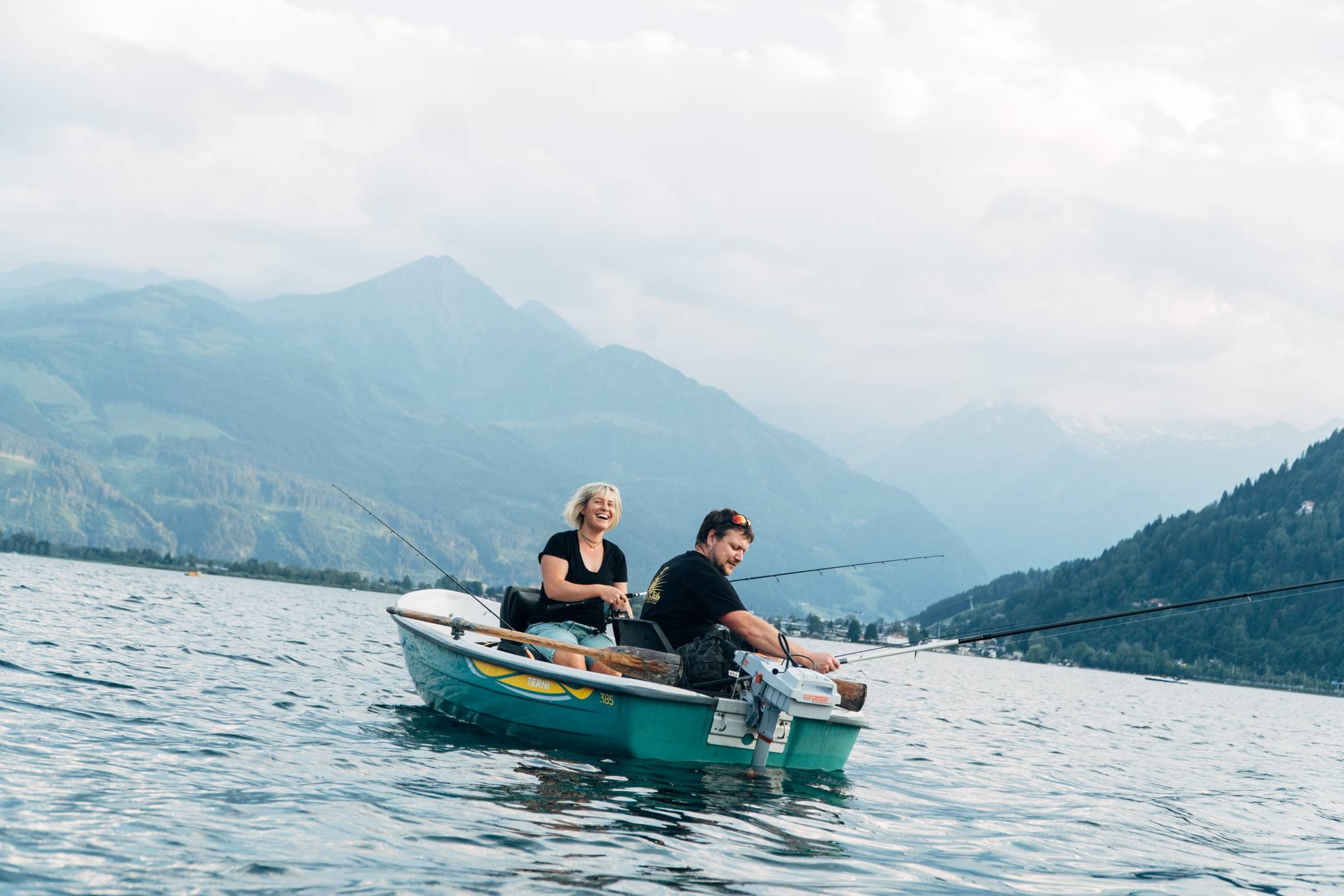 For her, the fish are not the most important thing; the relaxation is her priority. However, she also celebrates her love for regional products with the caught fish which she usually prepares with fresh herbs from the garden. Already as a child, she ate smoked 'Steckerlfish', a culinary highlight of the Alpine region. The vendace from Zell is particularly apt for this way of preparation.
And so the lake offers not only its beautiful landscape, its relaxing effect on the people and a habitat for its inhabitants but also culinary pleasure of regional products!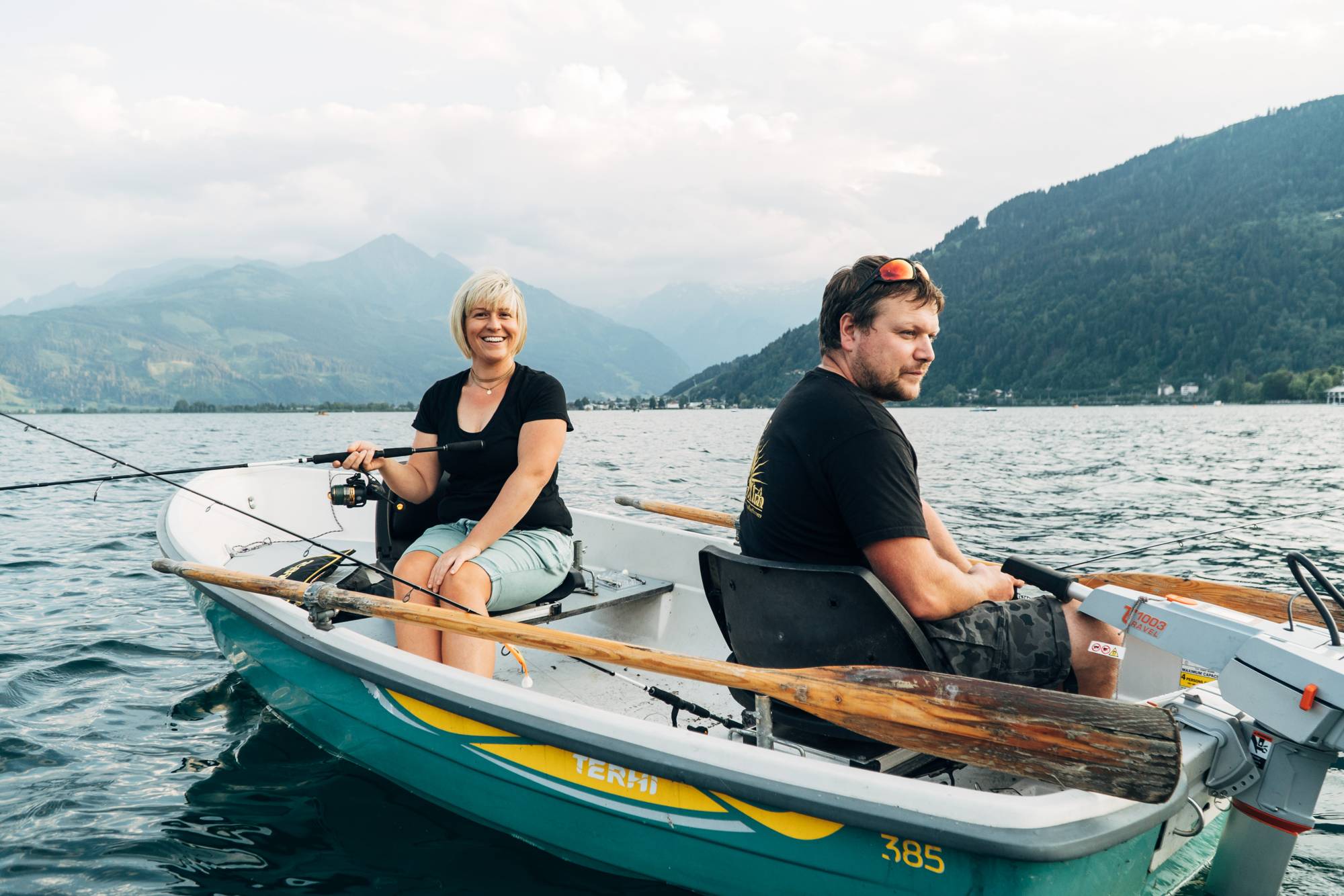 To the next station