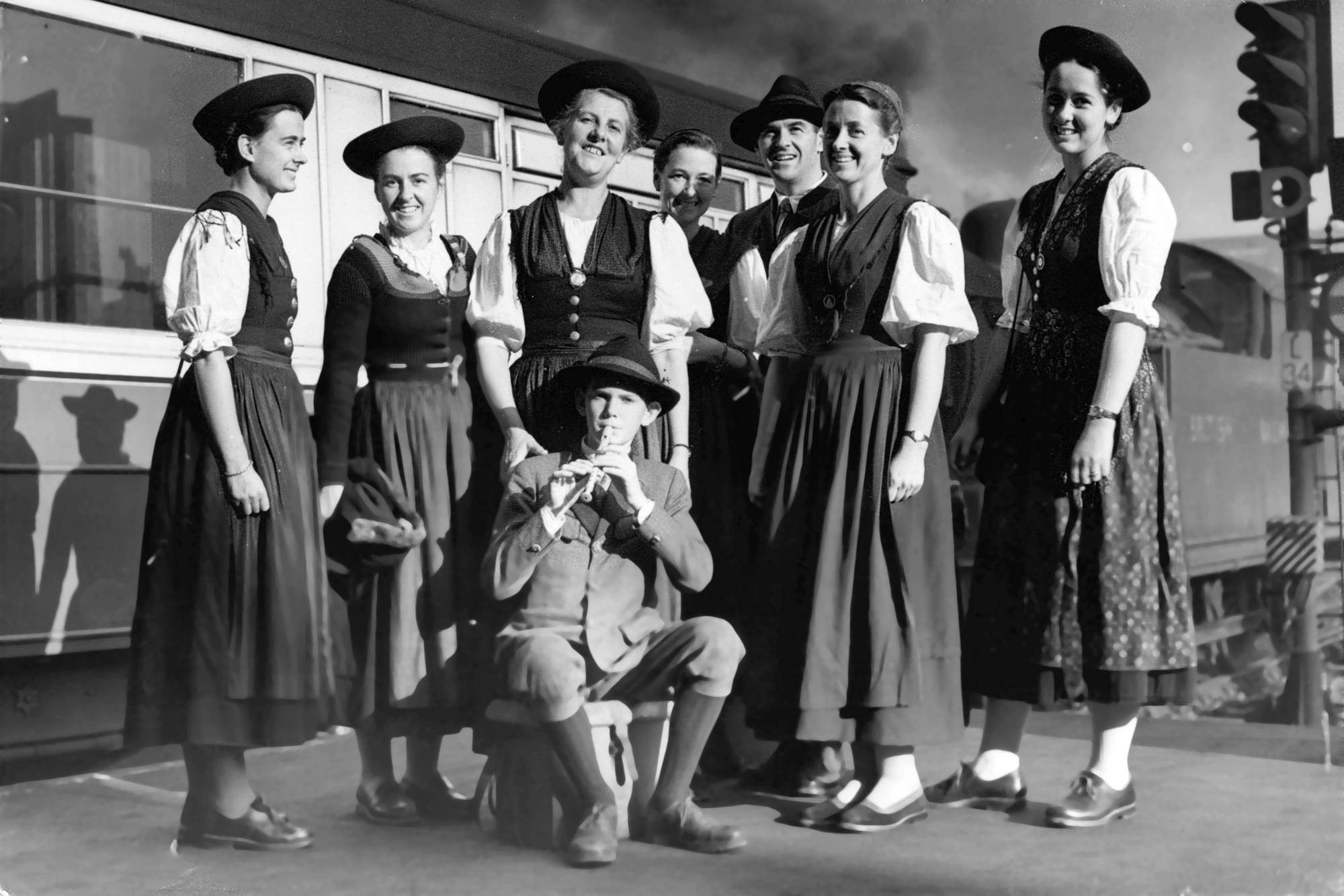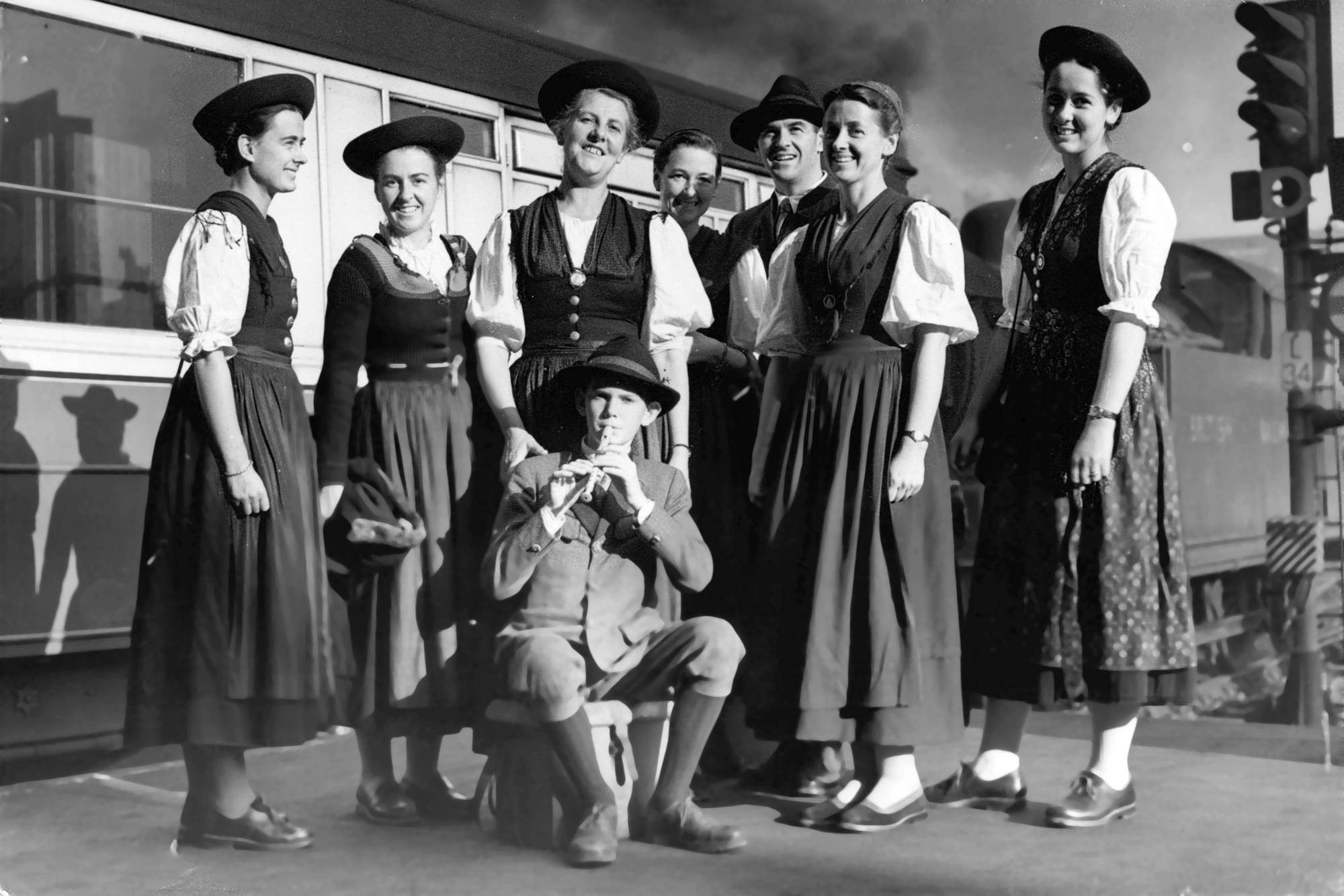 The Trapp Family
The world-famous family choir from 'The Sound of Music'
Grandparents and parents of the famous Trapp family
John Whitehead (1854-1902)
Agathe Breunner-Whitehead (1859-1945)
Georg Ritter von Trapp (1880-1947)
Agathe von Trapp, née Whitehead (1891-1922)
John Whitehead, the eldest son of Robert Whitehead, inventor of the torpedo, married Agathe Breunner, who came from an old noble family, on 2 July 1887. Around 1900, John Whitehead came to Thumersbach. His doctor, Dr. Julius von Hochenegg, had told him about the place. At first, the Whitehead family lived in the Grand Hotel in Zell am See. John returned to Croatia and entered his father's torpedo factory. He worked there on the technical improvement of the torpedo weapon; later he was also the director of the Whitehead factory. But John Whitehead suffered from a terminal disease and wanted to stay close to his physician, Dr. Hochenegg. John Whitehead died in 1902 at the age of 48, and his widow acquired the "Erlhof" estate in Thumersbach on 30 October 1902. Agathe Whitehead-Breunner was a strong but also a warm-hearted woman who took care of her six children on her own and successfully managed the estate.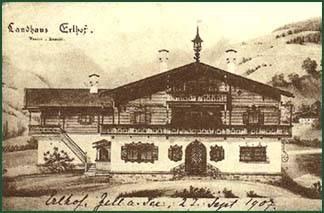 In 1908, her daughter Agathe met the highly decorated naval officer Georg Ritter von Trapp at a ball in Pola (today Pula, Croatia). It was love at first sight, and already on 14 January 1911 they got married. Shortly after the outbreak of the First World War, Agathe von Trapp-Whitehead moved with their two children Rupert and Agathe from the war zone in Istria to her mother's estate in Thumersbach. Four more children were born here at the "Erlhof": Maria (1914), Werner (1915), Hedwig (1917) and Johanna (1919). The children grew up in an environment where music played an important role. Agathe von Trapp played the piano and violin, her husband George accordion, violin and mandolin. The grandmother, Agathe Whitehead, also played the piano.
In 1915, a group of Bosnian soldiers were detached to the Erlhof. It can be assumed that this special treatment during the war was due to the merits of the Whitehead weapon factory. The Bosnian soldiers obviously felt comfortable as farmworkers at the Erlhof and made themselves useful. The leader of the Bosnian troupe, Lieutenant Károly Guzikovsky, was a very talented artist. He created some impressive paintings of his stay at the Erlhof.
After the birth of their daughter Johanna, the family moved from Zell am See to Klosterneuburg. The early death of mother Agathe in 1922 shocked the family. The baron then moved with the children to Salzburg-Aigen in 1925. In 1927, he married the children's tutor, Maria Kutschera, who continued the musical tradition of the family and later became the real founder of the Trapp family choir. After the outbreak of World War II, the entire Trapp family left Austria and emigrated to the USA. There, they made a living as musicians - the 'Trapp Family Singers'. Their success in America allowed them to buy a farm. The Trapp family lodge in Stowe, Vermont, is still running as a hotel by descendants of the family. The movie "The Sound of Music" made the Trapp family known throughout the world.
My Favorite Things from the Sound of Music