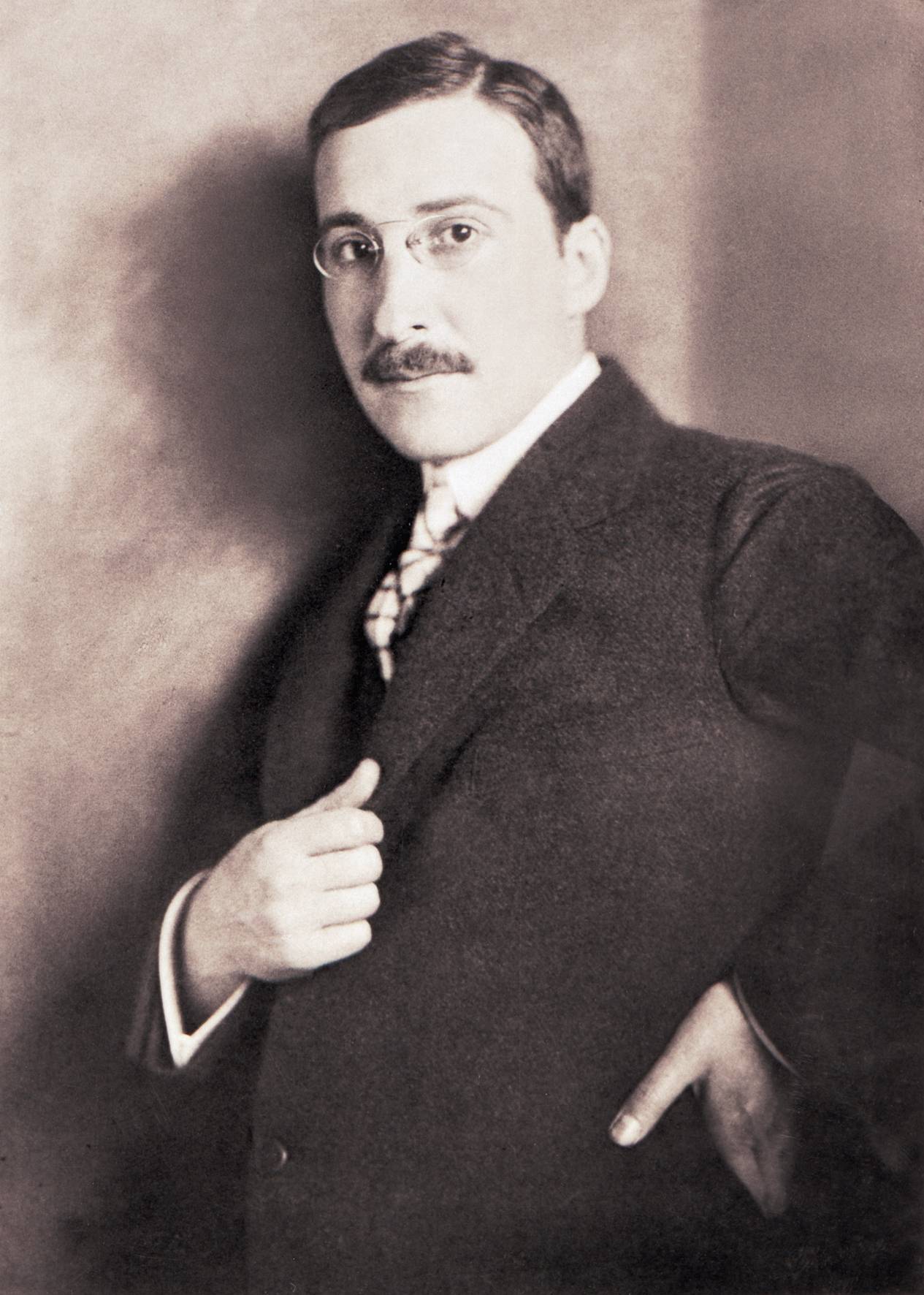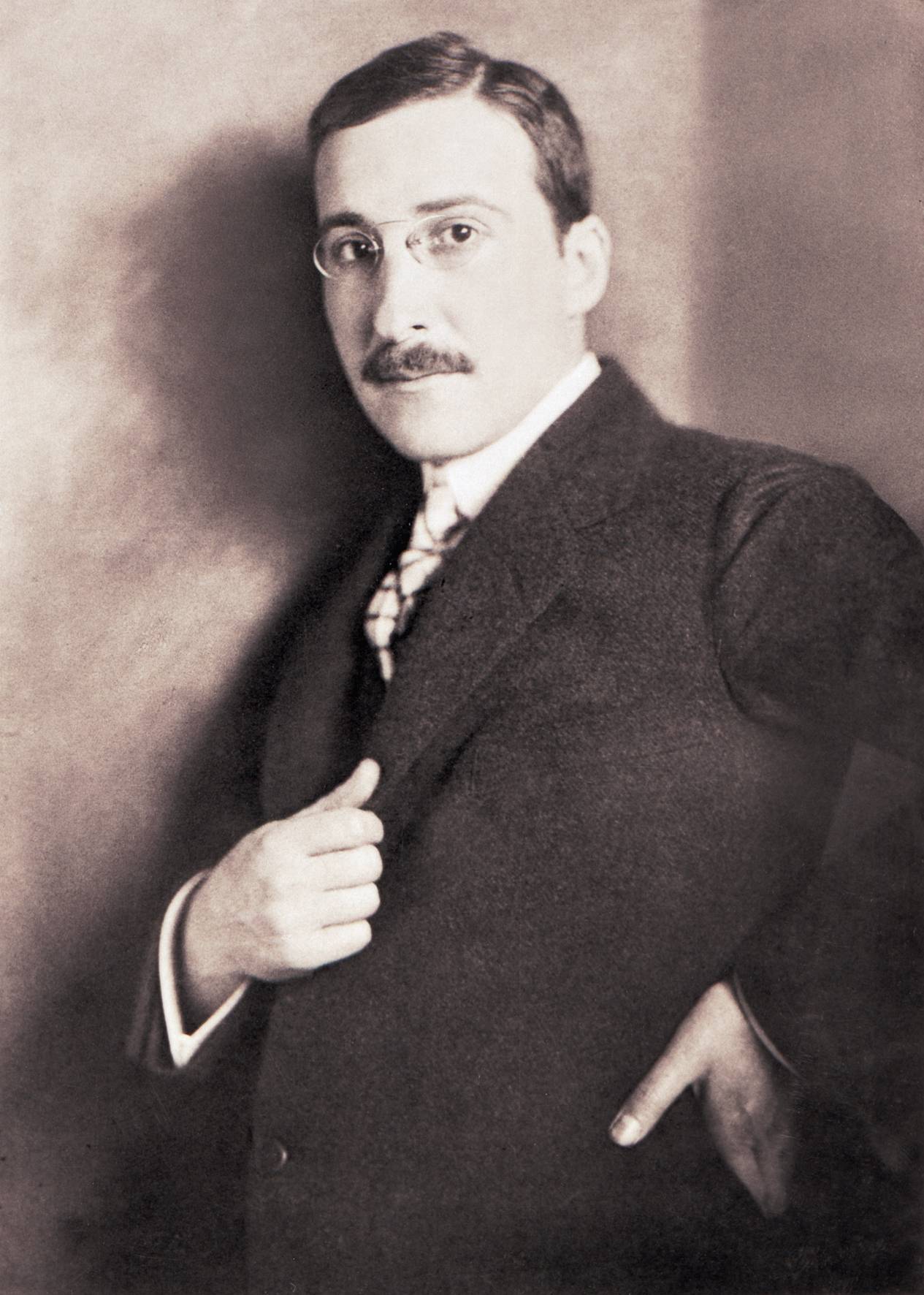 Stefan Zweig
Summer retreat in a 'two-room cottage' at Zell am See
Stefan Zweig (1881–1942)
Austrian writer
Born: 28 November 1881, Vienna
Died: 23 February 1942, Petrópolis
"Marie Antoinette, Portrait of an Average Woman', Leipzig, 1932
"Beware of Pity', Stockholm/Amsterdam, 1939
"The World of Yesterday', Stockholm, 1942
"The Royal Game", Buenos Aires, 1942
Stefan Zweig was born in Vienna on 28 November 1881. He was the son of wealthy Jewish parents. He grew up in Vienna, together with his brother Alfred. In 1899, he graduated from secondary school. His poems were already published in magazines while he was still in school. He studied philosophy at the University of Vienna and obtained his PhD in 1904. In the same year, his first novella was published. He developed a captivating narrative power, but worked as well as a journalist and translator of important works by other authors, such as Dickens, Balzac, Rimbaud and Baudelaire. He travelled a lot and maintained contacts with other writers and artists.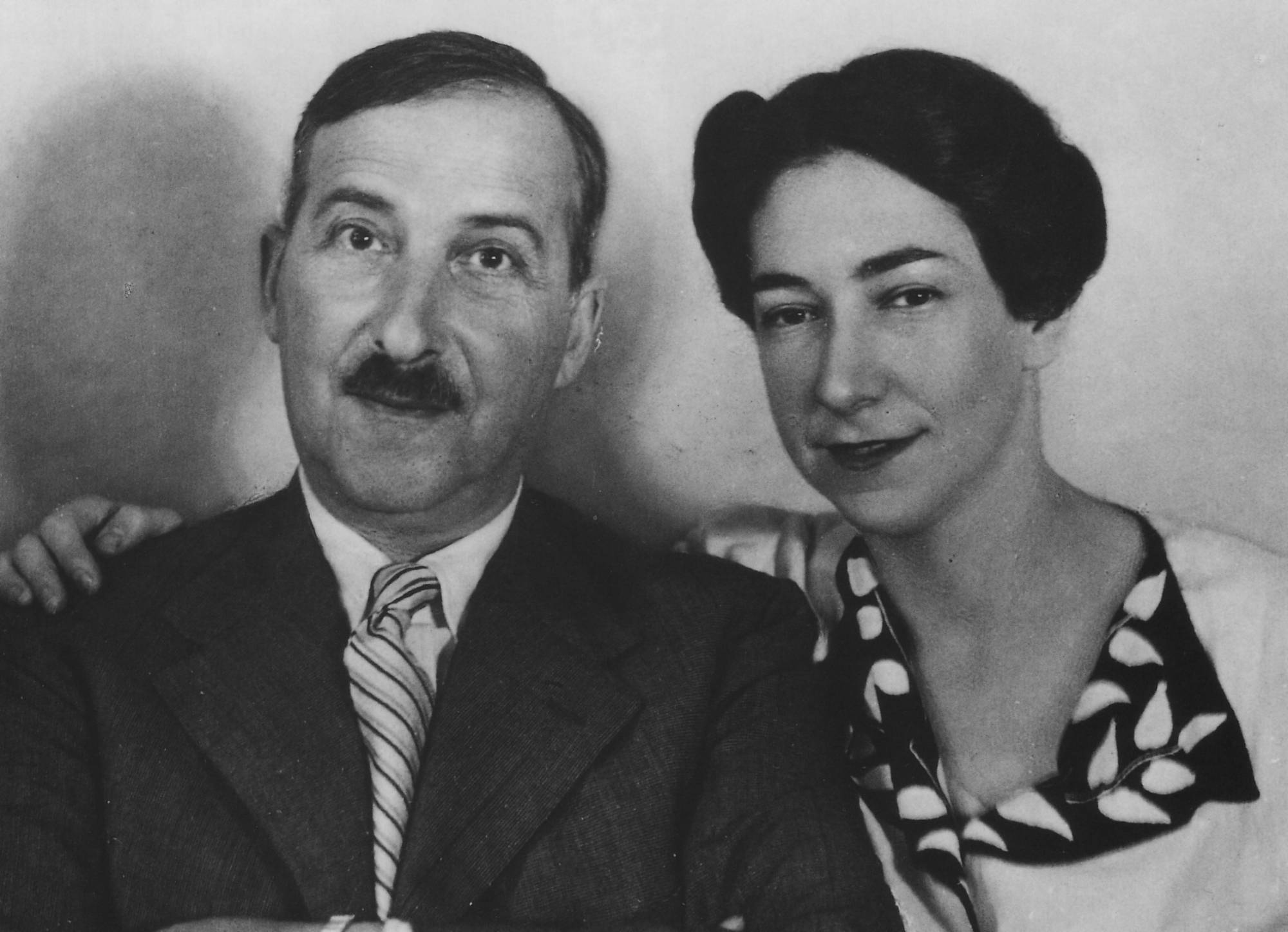 Stefan Zweig loved the summer vacations in the beautiful village of Thumersbach near Zell am See. Here, he could retreat from the turbulences of the Salzburg Festival. Again and again, he spent several weeks in the 1920s and 1930s in Thumersbach. At first, he lived in the fine Grand Hotel. There, he met the cosmopolitan and highly active Felix Blaickner. It was him who told the author about his boathouse on the lake, and for a large sum of money, the simple boathouse was converted into a small 'two-room cottage' for Stefan Zweig. As early as 1931, Stefan Zweig settled down there and began to work on his 'The Post Office Girl'. Anna Meingast, his secretary, brought him his mail from Salzburg several times a week during this time. She took the train to Zell am See and was picked up there by boat. The 'Post Office Girl' was never completed. Nine years later, while living in exile, Zweig and Berthold Viertel reworked the story into a screenplay. In 1950, the movie 'Das gestohlene Jahr' was released in cinemas. Zweig's novel fragment was not published until 1982 under the title 'Rausch der Verwandlung' (The Intoxication of Metamorphosis).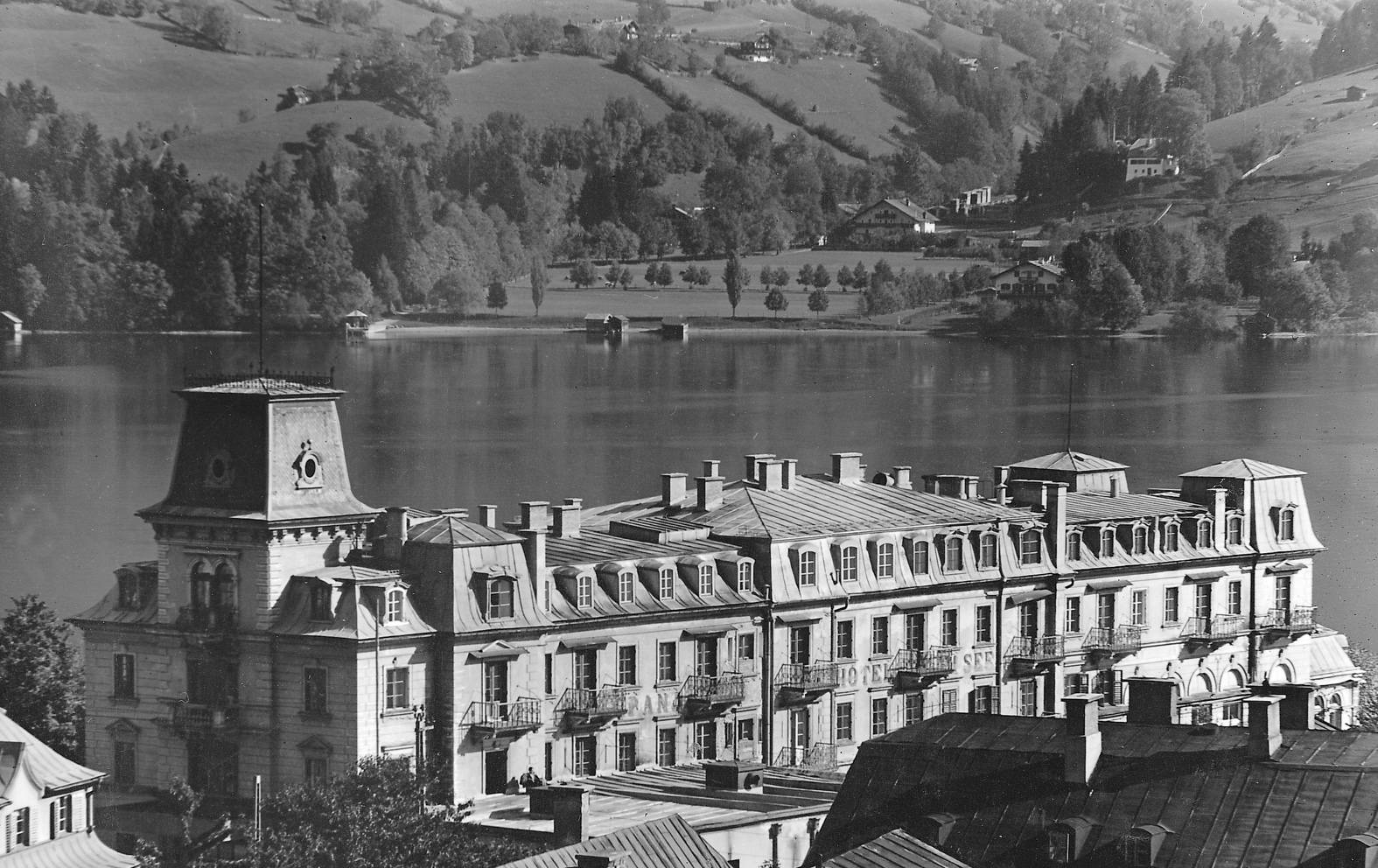 In his 'two-room cottage', as he liked to call his boathouse in Thumersbach, he also wrote parts of his biography 'Marie Antoinette'. In a letter to his Swiss friend Karl Geigy-Hagenbach, Stefan Zweig talks about his work about Franz Anton Mesmer and writes enthusiastically about his hideaway: 'I withdrew a few days to Zell am See (a charming place that can easily compete with Switzerland) to finish my Mesmer here". And soon enough, the well-known writer no longer feels like just a holiday guest in Zell am See, when he writes to a friend in New York: 'I am sending you my kind regards from my little lake over to the big ocean'. He felt at ease living on the shore of the lake, enjoying the beautiful landscape and the peace. He wrote to his first wife Friderike on 5 July 1931: 'I live completely without looking at the time. I also feel excellent in other ways, taking a swim, going for a walk, reading and finally belonging a little to myself.'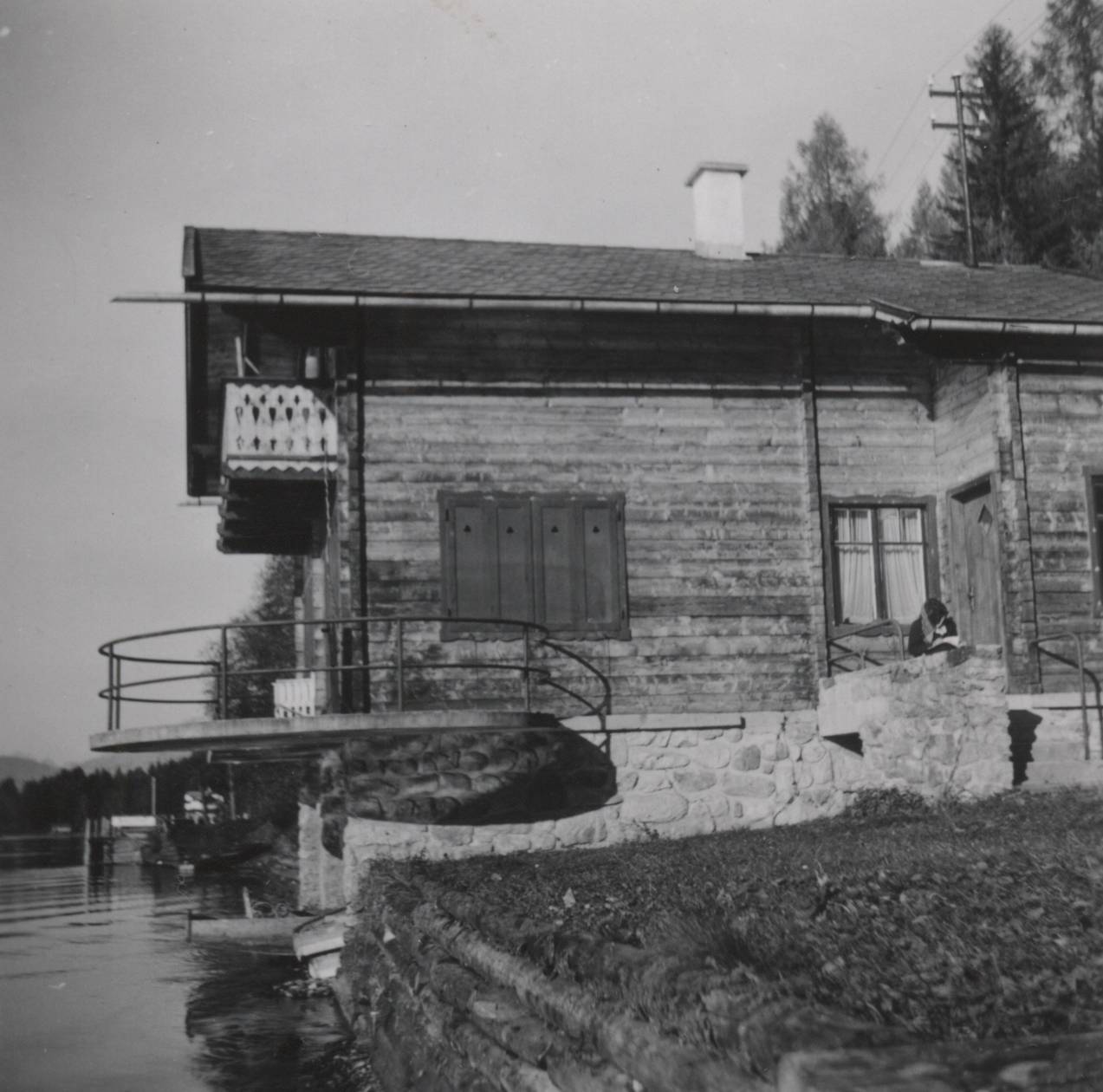 The declared pacifist Stefan Zweig emigrated to London in 1934; and his books were amongst the works burned by the Nazis in Salzburg in 1938. At the beginning of the Second World War, he became a British citizen, but soon fled to Brazil via New York, Argentina and Paraguay. Among others, his world-famous work 'Die Schachnovelle' (The Royal Game) and his autobiography 'Die Welt von Gestern' (The World of Yesterday) were created there. On 23 February 1942, Stefan Zweig took his own life in Petrópolis near Rio de Janeiro.
Stefan Zweig: Die Schachnovelle