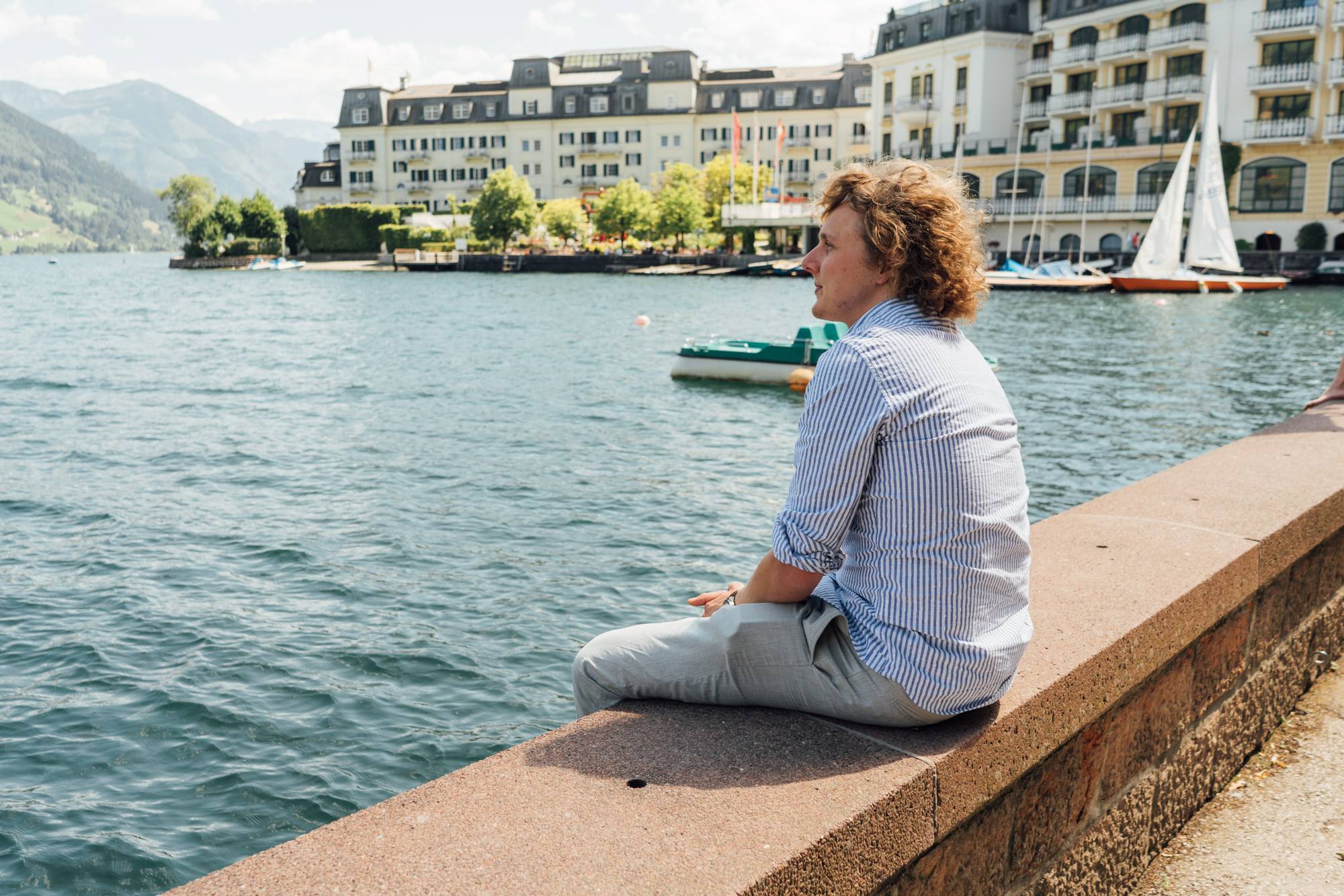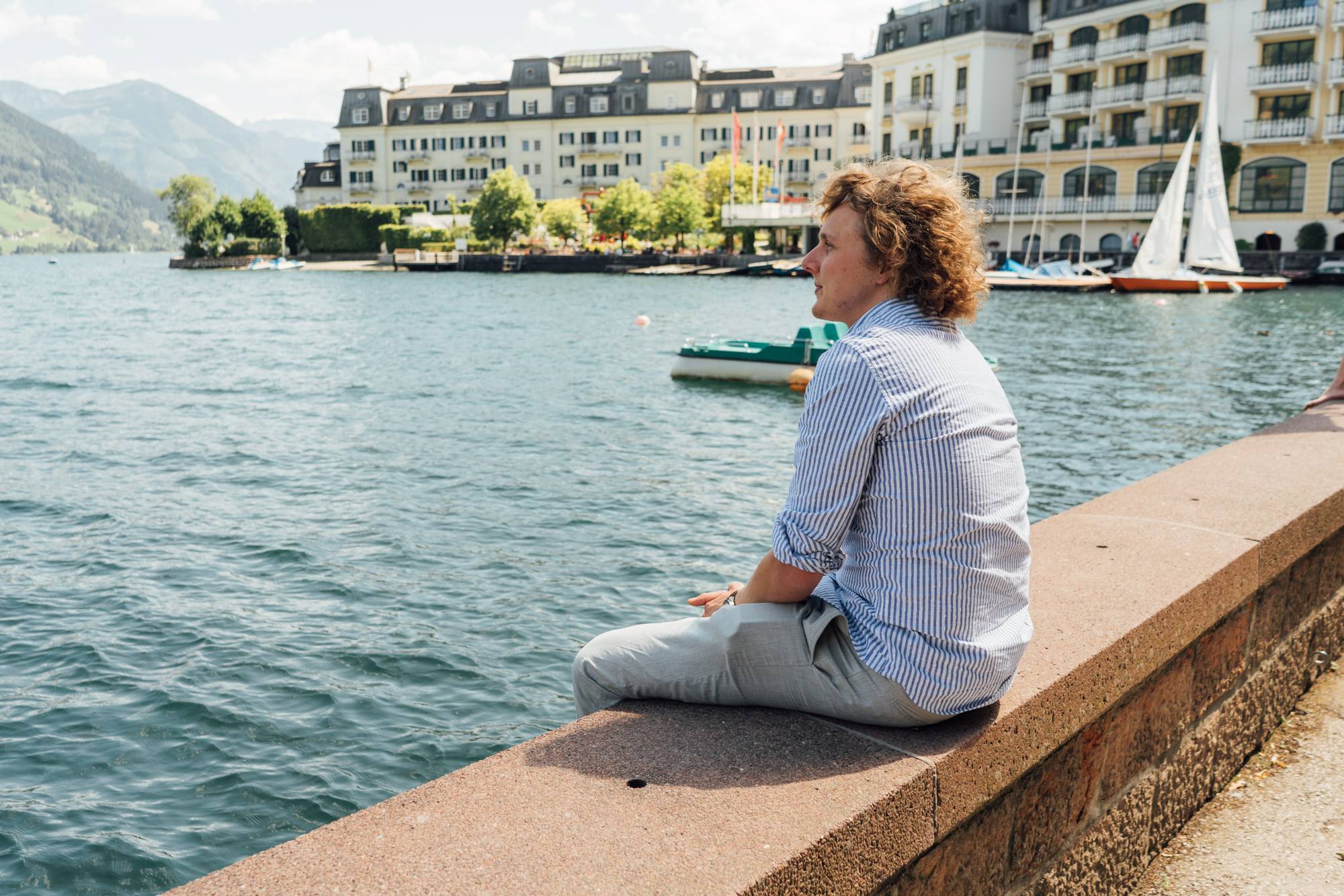 Porsche ice races on Lake Zell
Ferdinand Porsche Jr. about the legendary ice races
Porsche Ice Race
Since 1937, the latest, we in Zell am See know what is possible to do on ice. This was the year in which the first skijoring races were held.
Skijoring is a sport where the skier is pulled by a mean of transportation. Traditionally, the skier was pulled by horses or sledge dogs but, of course, there is no reason that they can't be pulled by motorcycles or automobiles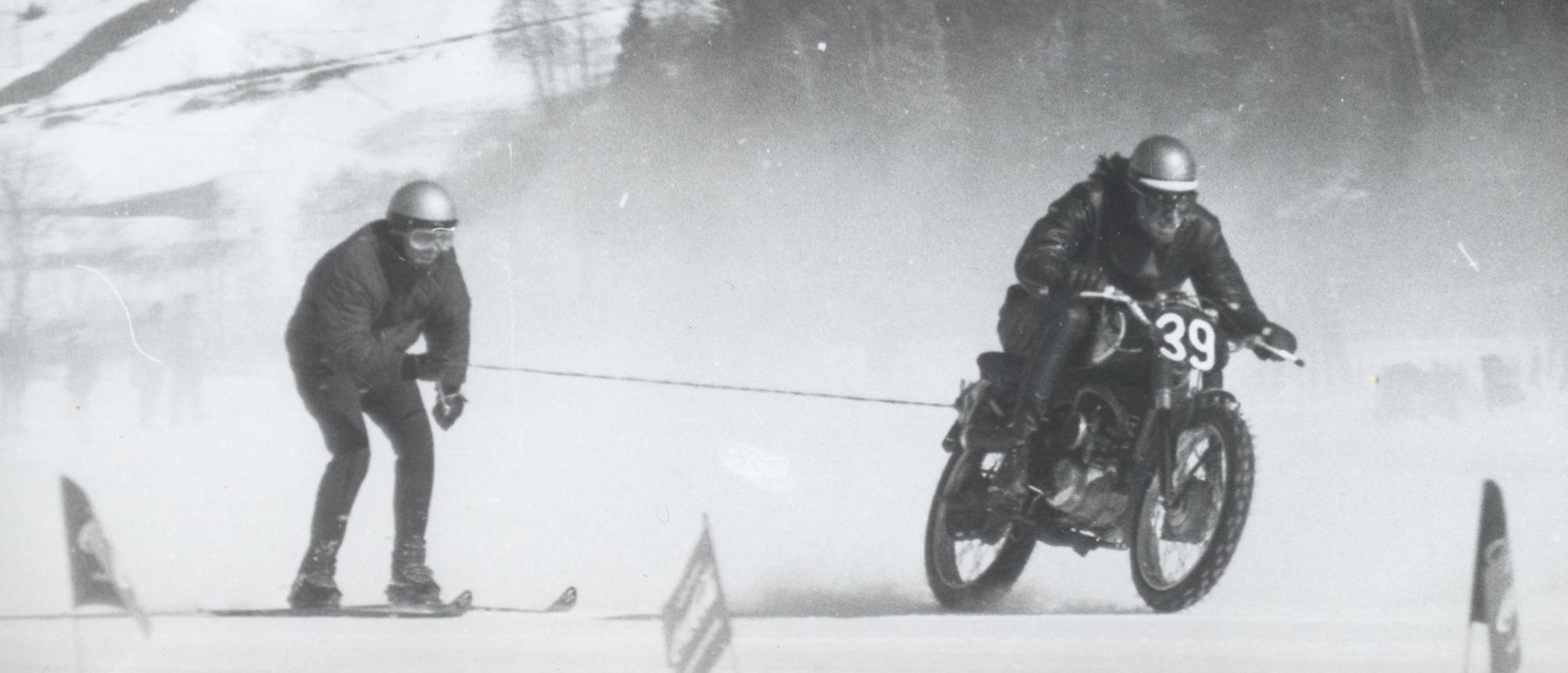 In Zell am See, this sport found lots of enthusiasm and the race of motorcycles and automobiles on the frozen Lake Zell became a renowned event for the first time in 1952: Under the rather cumbersome title 'Prof. Dr. h.c. Ferdinand Porsche Memorial Race', the event was held from 1952 to 1974 and, as the name suggests, in honor of the grand automotive pioneer. During World War II, the family Porsche bought an estate here and since then Zell am See has been the seat of the family and their retreat.
Horse power and VIPs on the ice
The races were social events: since the motor sport's event calendar was not well filled during the winter months, many famous race drivers came to Pinzgau and participated in these legendary races. Some examples are Joseph Greger, a famous Porsche race driver, or Björn Waldegaard from Sweden. Otto Mathé from Innsbruck caused quite a sensation as due to a war injury he could drive his converted vehicle with one hand only. However, he regularly set best times.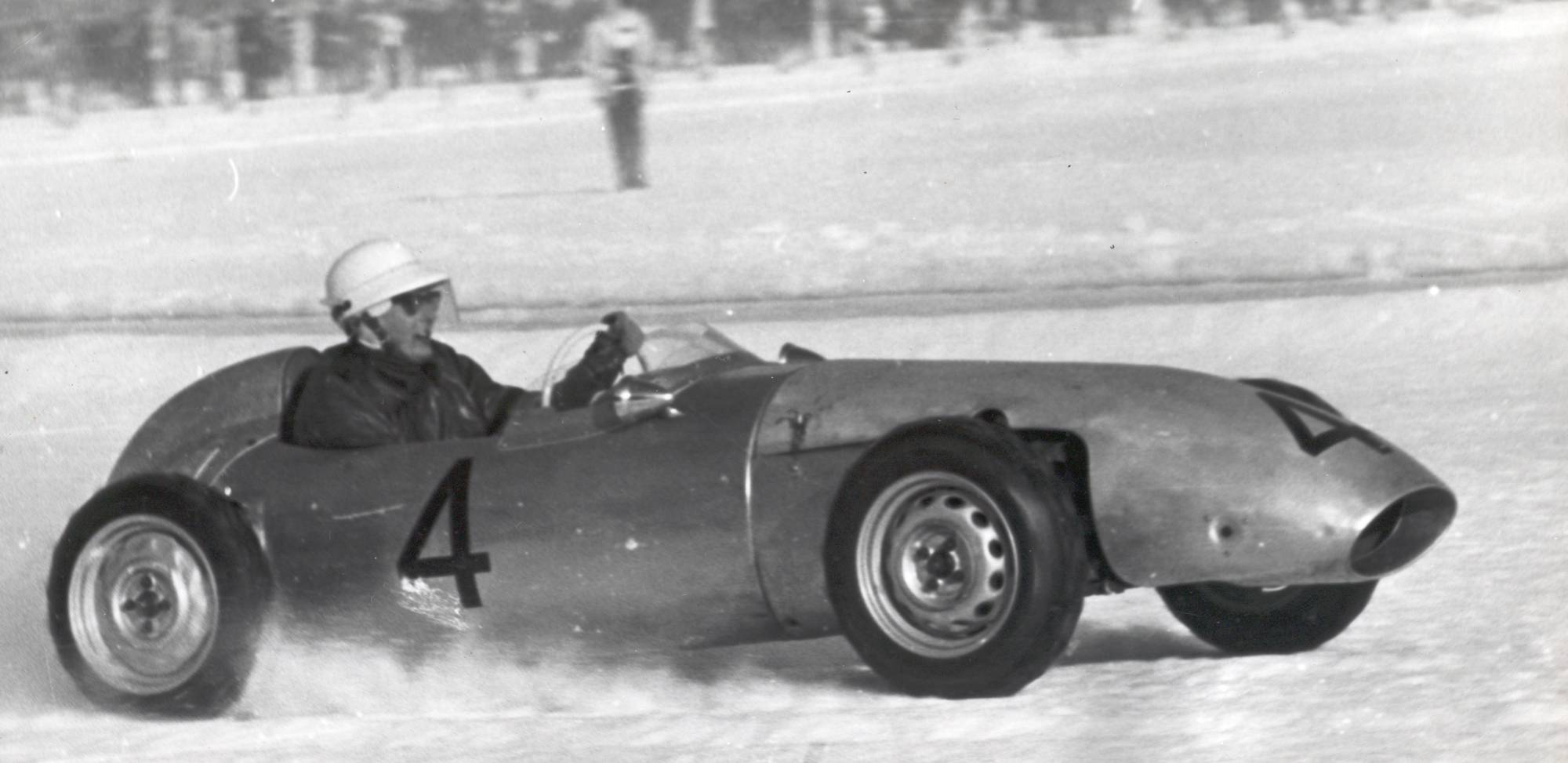 Motorcycles went particularly fast. In 1971, Walter Wartbichler from Saalfelden drove the fastest round on his ESA and reached 121.9 km/h. Thanks to the many international race drivers that participated in various categories of vehicles, the Ice Race on Lake Zell became an event highlight. The ice track was 1,000 meters long and 10 meters wide and the racers drove their laps in front of the Grand Hotel at the Lake. The spectators stood right at the track and could 'catch hold' of the drivers, says Ferdinand Porsche with bright eyes.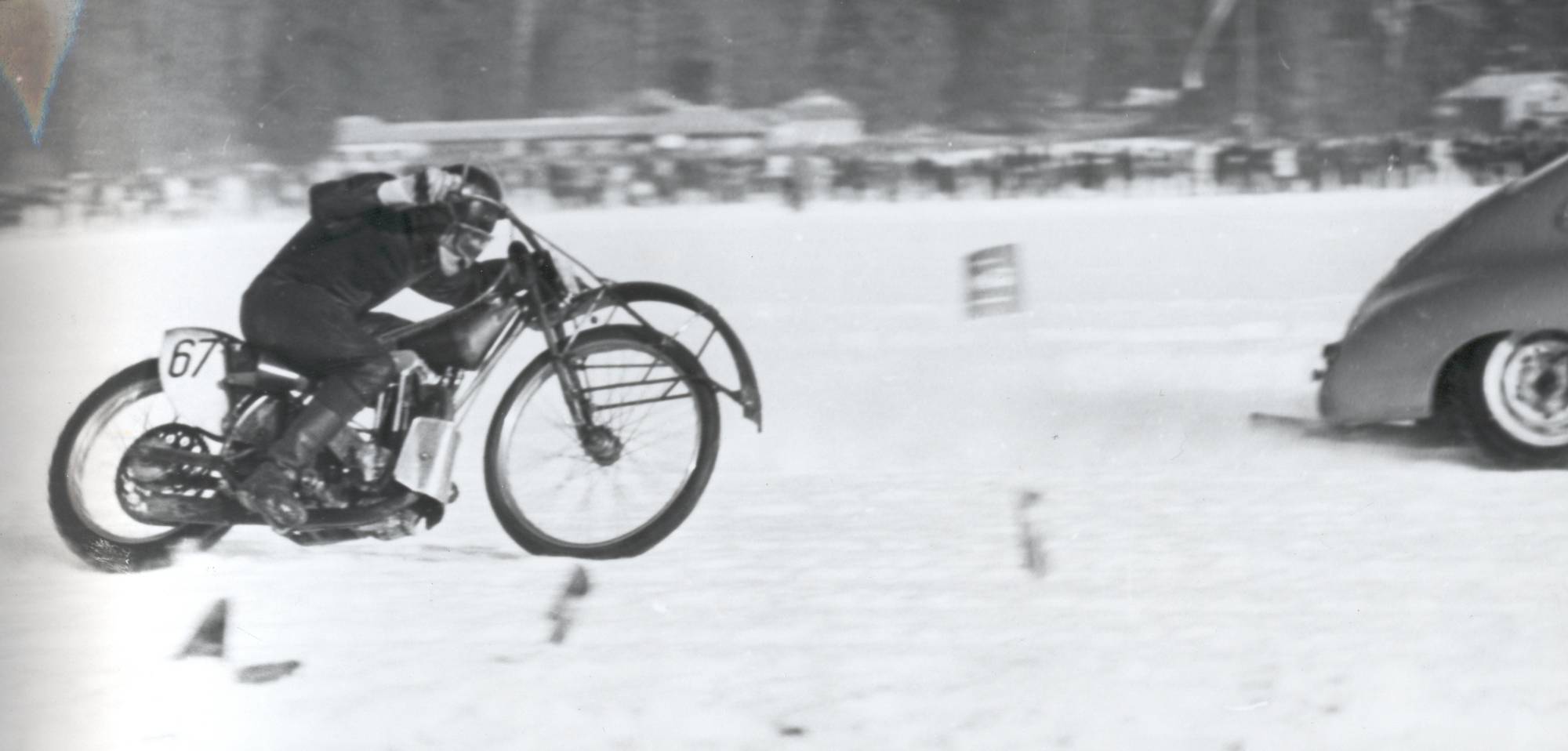 Remake of a true classic
Together with his partner Vinzenz Greger, the young motor sport enthusiast wants to give new life to the ice races. Right there, where they were held when the ice on the lake was not thick enough: at the old airfield to the south of Lake Zell. The idea is to hold a yearly event that is not only committed to the spirit of the classic Zell Ice Races but also to offer a stage for the modern motor sport. This includes, on the one hand, motor sport legends and vehicle classics but also, on the other hand, electric mobility and first hand action for the spectators. Zell am See is the obvious choice for the event as the traditional races were held in the honor of Ferdinand Porsche's great grandfather. The name of the event, however, was shortened: the 'GP Ice Race' takes place from January 19th to 20th, 2019.