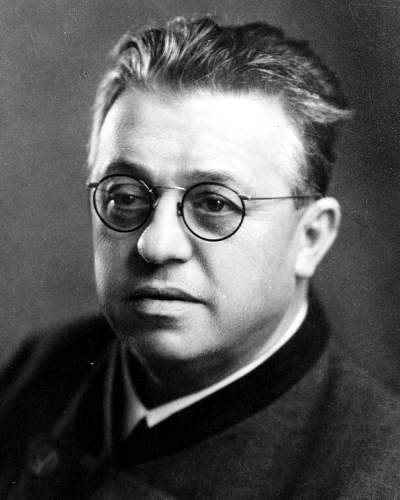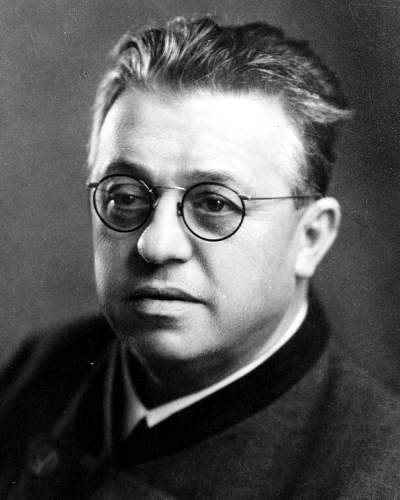 Dr. Franz Rehrl
Governor Land Salzburg, 1922-1938
Governor Dr Franz Rehrl (1890-1947)
Iron resolve, never resting work and faithful hope
During his 16 years as governor (1922-1938), Rehrl realised major projects that brought an enormous boost to the economic development of the province. By relying on technical-innovative developments, he succeeded in creating jobs in a politically extremely difficult time.

Rehrl and his wife settled in Thumersbach as early as 1928. Initially, they lived in the Villa Alpensee. In 1930 they bought the Raingut property from Agathe Whitehead (mother of Agathe von Trapp). The country house was planned and built by the Thumersbach architect Fidelius Schmid.
Governor Rehrl was a pioneer in the promotion of tourism and thus contributed significantly to the financing and establishment of the Salzburg Festival. Through this remarkable achievement, he promoted the development of tourism in Salzburg in a visionary and sustainable way.
As provincial governor, he also rendered great service to the Zell am See area with the construction of the Schmittenhöhe cable car (1927) and the Grossglockner High Alpine Road (between 1930 and 1935). He is also known as the initiator of the use of hydroelectric power (power plants Fuscher Bärenwerk, Tauernkraftwerke).
It is little known that, at the end of 1945, he had serious talks with Prof Ferdinand Porsche about the prospect of establishing a tractor factory in Salzburg. At that time, Porsche was already testing various small tractors on his estate in Zell am See-Schüttdorf. Rehrl tried hard to tie Porsche to Salzburg. Unfortunately, his advancing illness prevented the planned implementation.
Rehrl was removed from office and arrested, and all his assets were confiscated after the National Socialists seized power. At the end of the war, the villa was occupied by the Americans and misused as a brothel. The expropriated property was not returned to the family until 1949.